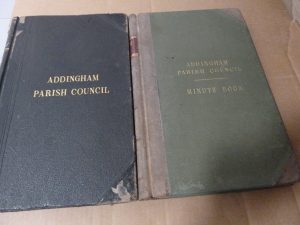 The Parish Council is working on establishing an accessible Archive of council and village records.
Please complete this short survey to tell us what you think about this:
https://www.surveymonkey.co.uk/r/3WYB2T3
We will use this section of the website to give access to historical parish material as the Archive develops.  See below for lists of material currently available in paper form, some of it held in the Hub in Addingham, and some held in original form by the West Yorkshire Archive Service, and for a full listing of parish-owned land and buildings and common land registrations:
List of archived docs. – File 27
Please contact the Clerk for access to any of these documents.
A collection of village photos and other archived records can also be viewed on this website maintained by the Civic Society: