THE SERVICES WE PROVIDE:
Addingham Parish Council provides a range of services, some of them in conjunction with other agencies and local authorities.  We are responsible for:
some aspects of village maintenance, relating to Council-owned areas and buildings, and litter control – for litter picking, please contact: the village lengthsman, Richard Mulligan, at richardmulligan24@outlook.com
allotments for rent – contact: the Assistant to the Clerk admin@addingham-pc.gov.uk
public toilets at Sugar Hill – contact: the lengthsman richardmulligan24@outlook.com
organisation of events for key public celebrations, such as Remembrance and the Christmas Lights Switch-on,
maintenance and upkeep of Library and Hub (upper floor available to hire, free of charge, for community groups) – contact: Hub Administrator admin@addingham-pc.gov.uk
recreation facilities at the Pavilion (Scout Hut), football field and Multi Use Games Area – contact the Assistant to the Clerk admin@addingham-pc.gov.uk
maintenance and upkeep of Nature Reserve and its footpaths and seating (off Silsden Rd)
representation of Addingham residents' views by participating in consultations and reviews being carried out by other bodies,
scrutiny and comment on planning applications to help encourage appropriate development in the village; and
provision of public information and liaison activities within the community.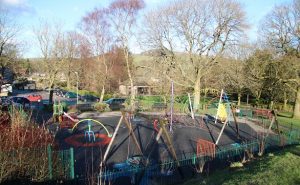 If you wish to view any of the comments made by the Planning Committee in response to notifications of planning applications, please go to the website of the planning authority, Bradford MDC using the link below:
www.bradford.gov.uk/planning-and-building-control/planning-applications/comment-on-or-object-to-a-planning-application/
HOW TO REPORT A PROBLEM OR FAULT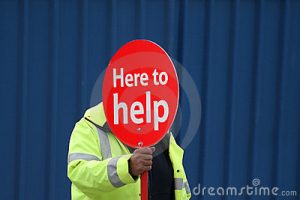 For any of these services, and for land and buildings owned by the Parish Council, problems and issues may be reported to us using the contact links above, or by emailing the parish clerk on clerk@addingham-pc.gov.uk.
The Parish Council will always help to progress matters of general community concern, but  before you get in touch, please make sure that the Council is responsible for the matter you wish to report.
If your problem doesn't relate to any of the services listed above, eg, if it is a matter of a broken street light or a pothole in the road or a blocked drain, it may be that the service is provided by Bradford Metropolitan District Council.
In general, matters relating to Education, Council Tax and Business Rates, Refuse Collection, Highways and Road Maintenance, Housing and 'Social Services' are NOT dealt with by the Parish Council.
Enquiries and reports of faults in these areas may be addressed direct to Bradford Metropolitan District Council on 01274 431000 or via the website www.bradford.gov.uk – from the Home page, click on Report It Now, select the online form from the list for the issue you want to report, and fill it in.  
REPORTING IT YOURSELF IS SIMPLE AND QUICK!
See the separate page Fault Log for a list of problems recently reported to BMDC.  If you report a fault direct, please email the Clerk and let us know so that your issue may be added to the Log.  Thank you.