September 2023:  Addingham Allotment & Gardens Association; Annual show past and present
July and August 2023: The Heritage Archive Group; Addingham Gala Story.
June 2023: John Fontana's "Passion for Photography"
May 2023: Addingham WI
April 2023: Havoc on the Highways! A traffic consultation by the Parish Council to gather resident's views and opinions.
March 2023: Addingham Civic Society, "I Remember"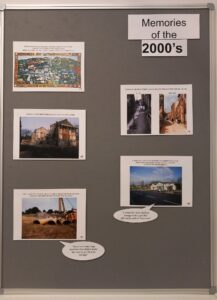 June/July 2022: 70 years of change to mark the Queen's Platinum Jubilee
May 2022 – Zero Waste
April 2022 – Addingham Photo Archive
March 2022 – Addingham Good Neighbours
February 2022 – Energy Efficiency, Addingham Environment Group
October and November 2021 – WW2 – Portal on the Past
September 2021 – Portal on the Past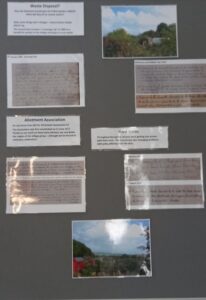 August 2021 – Addingham Gala – A look back at previous years
June and July 2021 – "Wendy's miniature world"
May 2021: Civic Society
September 2020: The Photo Archive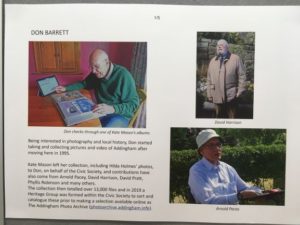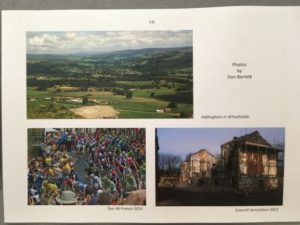 July/August 2020: The Saplings